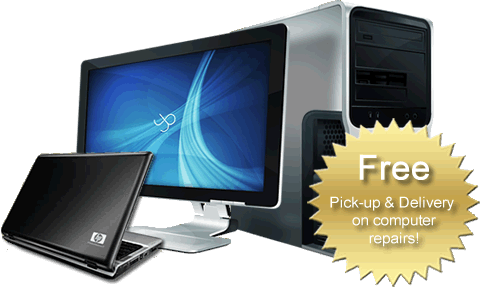 Professional Computer Service Centres in Vasundhara
Computer is a machine and the problems with it are inevitable. Sometimes you may have hardware related problem, sometimes you may have software issues. Sometimes you may need additional services such as data backup and recovery. No matter the type of service you require or computer repairs or laptop repairs you may need, it is always best to find the right service centre for your needs. There are several service centres in Vasundhra, which is located near Indirapuram of Ghaziabad. However, not all of them may be able to provide the kind of services you need. So, before going to the service centre look at the type of services they are offering. Here are some of the services that every repair centre must offer.
Basic Computer and Laptop Repairs and Servicing
Your computer or laptop may require basic repairs or servicing from time to time. Even if you don't see any problem right now, it is best to get it serviced at least once in every six months. The basic servicing ensures that the health of your computer or laptop is maintained and it is functional for a long time. Servicing doesn't cost much. In fact, with basic computer servicing, you may avoid many problems in the future which may cost you a lot more. Sometimes you may require virus removal which your antivirus is not able to do. You may need to take it to the service centre.
Software Related Fixes
Your computer hardware may be working just fine but the software may develop certain problems after a long haul. You may not be able to handle all the software related issues by yourself. This is why you may need to take it to the repair centre. For instance, fixing Windows crashes is not always easy and even if you have the original DVD, you may want to get it done by the repair centre. Most of the service-centres will not only fix the problem but will also service your computer or laptop at the same time.
Printer Fixes
A good service centre will also provide printer repairs to you. Your printer may sometimes develop certain problems and may need to get fixed. Printer related issues are usually complicated and DIY techniques do not work. Therefore, it is best to turn it in at the service centre. They have the expertise to look at it and provide the solution.
Other Services
There are some highly professional computer service centres in Vasundhara, Ghaziabad, that not only deal in basic repairs but also provide other advanced services. For instance, few of the centres have also employed network professionals who can help you establish wireless networking at your work or office. In fact, there are some which have the expertise to provide help related to website designing and hosting services and also email solutions. The exhaustive services provided by the centres are truly good and can help the computer users in many ways. If you have an issue with your computer or laptop, or you want some additional services, do not hesitate from visiting them.