Virus and Spyware Removal Services in Ghaziabad
The entire computing world is connected today and we no longer work in isolation. It is definitely a boon and has revolutionized the way we do computing. However, every good thing is also accompanied by some evil. In the world of computing, the biggest evils are viruses, spywares, and malwares. They are the harmful programs that can cause some real damage to your computer. These malicious programs are either transferred to your computer through the internet or external memory devices such as USB pen drive or external hard drive. Here are some of the common problems caused by the viruses: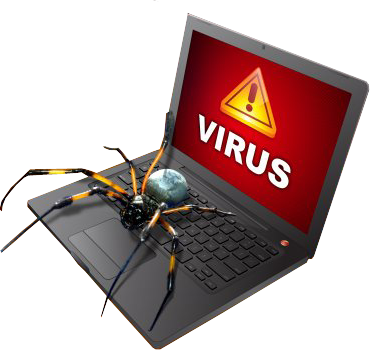 How can we help You?
Viruses and other malicious programs can be very frustrating and may also cause trouble. This is the reason why it is important to get rid of them. To get rid of the virus problem, we highly recommend you to install an antivirus program and ensure that it is up to date. It will help you immensely in getting rid of the harmful programs from your computer. The antivirus programs scan your computer and look for malicious programs that are trying to breach into your operating system files, emails, and hard disk drive. If you need help with the antivirus installation or antivirus is not fixing all the issues, please feel free to contact us and we will take care of the problem for you.
Our Services
We supply Quickheal Total Security and

install and configure it for you including a
1 yearlicense

Free remote installation – no hassle

Includes a year's worth of updates and full

Free migration to a new PC within 1 year
Frequently Asked Questions about Antivirus
Do I need antivirus?It is highly recommended that you have an antivirus installed on your computer. It helps maintain good performance level and also protects your personal information.
Can I use free antivirus programs? The antivirus programs available for free on the internet may not be as effective. They only offer minimum level of protection and hence may not be able to keep your computer safe completely.
PC is running slow even after installing Antivirus: If you have a free antivirus, it may not be offering full protection causing the slowdown. However, even the paid antivirus programs can affect your computer programs as they have different features for protection and are always running in the background.