Laptop Repair Services in Indirapuram, Vasundhara Ghaziabad
Laptop has become an important part of our lives and for some it is also the means of livelihood. However, it is a machine and it is prone to malfunctioning and developing defects. This is the reason why you may require timely maintenance and repair services to keep it running. Some of the common problems with the laptop that require fixing are: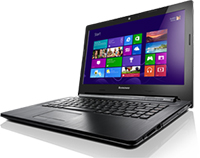 There are many more problems that need to be fixed so that your laptop can perform optimally.
The laptops have many benefits and play a big role in our lives. Although they are pretty light and portable to carry around wherever you want to, they are still powerful enough to run all your tasks and take care of all your computing needs. For many, they have come as a replacement to the desktop computers. This is all the more reason why your laptop should perform to the best level without causing any problems. We understand that laptop is an integral part of your life. Therefore, our tech-staff has been well trained and equipped to ensure that all your laptop related problems are taken care of whenever you need.
Our Services
Laptop Installation

Laptop broken screen repair

Laptop Battery Life Improvements

Laptop Motherboard Replacement

Laptop CD / CDR-W / DVD Upgrade
Here is the list of some of the laptop repair services we provide:
Here are some of the Frequent Asked Questions about Laptop problems and their repair.
How often should I get the laptop serviced? If the laptop is regularly serviced and well maintained, it will minimize the chances of developing any defects or causing any problems. Therefore, we recommend that you get your laptop serviced at least once in every 6 months.
My laptop heats up a lot: A number of factors contribute to overheating of the laptop. However, one of the primary reasons is the malfunctioning of the cooling fan. There are external cooling fans that can take care of this problem. However, if it still does not resolve the issue, you may need to get it checked.
My laptop keeps turning off randomly: Such a problem is usually caused when there is a problem with the motherboard, RAM, or there is a malware in your laptop. You will want to get it inspected for the proper diagnosis.
My laptop was never this slow: The performance and speed of the laptop are affected by a number of reasons. Try to close unwanted programs in the background using the task manager.