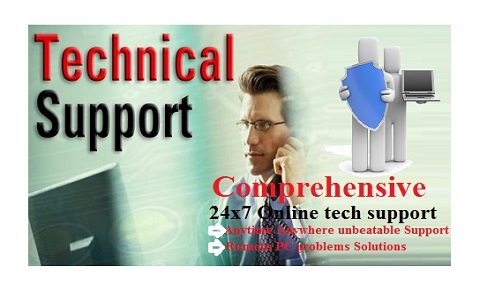 Benefits of Remote Desktop Support
Whether we like it or not, our computer is very likely to develop issues at some time or the other. Therefore, everyone needs the help of a desktop tech support. However, all the computer related problems do not need to haul your desktop or CPU to the service centre. There are some problems that can be taken care of easily by you. Even if you are not able to take care of the issues yourself, instead of taking it to the repair centre, you can go for the remote PC repair. Here are some of the benefits of remote repair.
It is Very Convenient
One of the biggest reasons why people go for the remote PC or laptop repair is because they find it very convenient. Imagine getting your computer fixed without having to step out of the house even once. If you have to take your computer to the service centre, you will first need to remove all the wires and then carry it to your vehicle. From there you will need to take it to the repair centre. But that is not it – you will also need to bring it back. But with online technical support for computers, this hassle can be easily sidestepped.
Saves Time
One big advantage of remote computer technical support services is that it saves you a lot of time. As already mentioned, carrying the computer to the centre and bringing it back could be a big hassle. But not only is it inconvenient, it also wastes a lot of time. If the computer is repaired without taking it out, imagine the amount of time you will save. This time can be utilized for doing something more productive.
It is more Cost-Effective
Remote repair and maintenance services for PC and laptops are far more cost effective than the in-shop services. First of all, since you are doing most of the things on your own instead of an engineer doing them for you, this is why the cost is less. DIY services anyway cost you less money than the hired services. Also, the engineers do not have to do the work and only need to guide you over the phone or internet chat. Therefore, they also charge less money; thus in turn it also costs you less.
It is Available to All
With the online support, geographical location does not matter anymore. Even if you are living in Delhi and want the services from a report support team in Vasundhara or Indirapuram, you simply need to login to their site and start the chat or call their tech support number. This is not only beneficial to the customers but also to the service providers; they can expand their business without having to setup physical shops everywhere.
Remote PC repair services can help you with a lot of things. They can help you with reinstalling of the OS, basic maintenance, virus, adware and spyware removal, software upgrades, basic troubleshooting, internet optimization, and so much more. So, next time you have an issue, try the remote repair services first.